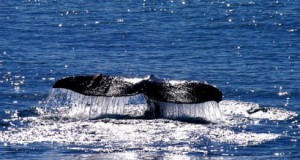 Wow it's going to be a great weekend in San Diego! With the weather forecasted to be in the 70's, get outside and head to the beach, or do something a little different. From a multi-cultural festival to a Whale Watching Festival, San Diego has no shortage of fun things to do! Which one sounds fun to you?
Stephen Strasburg 5k Walk with Tony Gwynn: Come join Stephen Strasburg and Tony Gwynn in a 5k walk and fun run benefiting the Aztec Baseball program. This is a family-friendly event that will include games, live music and fun for everyone.
13th Annual San Diego Multi-Cultural Festival: Cultures come together in celebration at this free, family-friendly fun festival with cultural entertainers, food, vendors, global villages and an education fair. The fair will take place Saturday, January 15 from 11:00 a.m. – 5:00 p.m. along Martin Luther King Jr. Promenade downtown.
24th Annual Whale Watch and Intertidal Life Festival: Cabrillo's annual Whale Watch Weekend kicks off tomorrow and Sunday, from 10:00 a.m. – 4:30 p.m. and features presentations, exhibits and films. Rangers will be on hand all weekend to help visitor's spot whales in the ocean and explore the park's magnificent tide pools.
San Diego Restaurant Week: Restaurant Week kicks off Sunday, January 16th! Diners can choose from over 160 of San Diego's best restaurants and enjoy a fixed price, three-course dinner for $20, $30 or $40 per person. Whether you crave seafood, organic, American or ethnic, there is something for everyone during San Diego Restaurant Week! Be sure to check out our foodie blogger Kate as she highlights some great spots to check out during Restaurant Week.
Underwater Parks Day at SEA LIFE Carlsbad Aquarium: On January 15th, young ocean enthusiasts at SEA LIFE Carlsbad Aquarium will learn about Marine Protected Areas or "Underwater Parks" during the Aquarium's 3rd Annual Underwater Parks Day. Underwater Parks Day is an effort by Southern California aquariums to explain the need for Marine Protected Areas that replenish fish populations and restore the health of coastal waters.