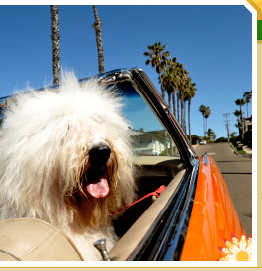 Today, most of us were home to celebrate President's Day. My son and daughter reminded me there have been 44 US President's so far. In honor of that, we decided to come up with our 44 favorite things about San Diego. In NO particular order, this is some of what makes us happy to call San Diego home.
What do you think we are missing?
1. The weather
2. The Chargers
3. San Diego Bay
4. Hiking Torrey Pines
5. Legoland
6. Balboa Park
7. Mission Bay
8. Little Italy Farmer's Market
9. Safari Park
10. Cucina Urbana Restaurant
11. The fire pits at the beach
12. Riding your bike in Pacific Beach
13. Sunny Jim Cave
14. La Jolla Playhouse
15. San Diego Padres
16. Coronado
17. San Diego Zoo
18. San Diego Museum of Art
19. Gaslamp Quarter
20. Moonlight Beach
21. Old Globe Theatre
22. Fashion Valley Mall
23. Model Railroad Museum
24. Wild Flowers in Anza-Borrego
25. Wine Steals (any of them!)
26. Tide Pools
27. USS Midway
28. Birch Aquarium
29. Influx Restaurant in Little Italy
30. Dog's Beach in Del Mar (any)
31. Cabrillo National Monument
32. Sailing
33. Fish Tacos (insert favorite spot)
34. Corvette Diner
35. Sunset at the beach
36. La Jolla Shores
37. Extraordinary Desserts
38. Carlsbad Flower Fields
39. Phil's BBQ
40. San Diego Comic Con
41. SeaWorld
42. Cafe Chloe
43. The view from Mr. A's
44. THE PEOPLE!