Discover San Diego's Neighborhoods with our Summer Sweepstakes. Join us every week as we showcase the best in what to do, where to eat, and where to stay in some of San Diego's unique neighborhoods. Be sure to check back for exciting insider tips, giveaways, and more! This week's spotlight is on Mission Valley/ Old Town.
Located in the San Diego River Valley, Old Town has historic significance as the birthplace of San Diego (and some argue of California), and Mission Valley is a centrally-located business and entertainment corridor with a slew of restaurants and outdoor shopping centers. Here's a list of the top 10 things to do and see in Mission Valley/ Old Town.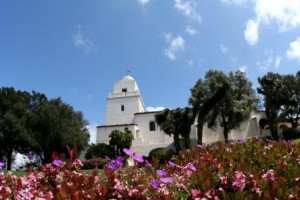 We want you to explore San Diego's greatest sights aboard the Old Town Trolley. Comment below by Wed. June 22nd at 10:00 am and get entered to win four Old Town Trolley Tour passes. Tell us, where are your favorite places to visit near Mission Valley/ Old Town?