[iframe width="500″ height="284″ src="http://www.youtube.com/embed/9WEOdkwOePU" frameborder="0″ allowfullscreen]
My recommendation for the upcoming San Diego Asian Film Festival, October 20-28, 2011, has nothing to do with my Japanese heritage, my love for movies or being an ardent festival-goer. Sure, I was the obvious pick to cover this festival, but I am here to tell you that even if I was of Irish descent, watched only 80's Rom Coms, and was agoraphobic, I would still be recommending this film festival.
Whether you're an Asian film buff, a foreign film guru or just your run-of-the-mill movie goer, there is something for everyone. Now in its twelfth year, the festival is one of the largest showcases of Pan-Asian cinema in North America, screening over 160 films (feature-length and shorts) from 21 countries in the span of 8 days. From feature to indie films, shorts, animation and documentaries, you'll be hard pressed not to find something that peaks your interest.
[iframe width="500″ height="284″ src="http://www.youtube.com/embed/YaMueHEiMyA" frameborder="0″ allowfullscreen]
Some not-to-be-missed highlights include the opening night romantic comedy Almost Perfect, starring Kelly Hu (of The Scorpion King, and X-men 2), who is scheduled to attend the screening on October 20, along with director Bertha Bay-Sa Pan. Also on my radar is this year's Centerpiece Film, Surrogate Valentine, which premiered at SXSW last spring, and won the San Francisco International Asian American Film Festival's Audience Award. Directed by Dave Boyle, featuring actor/musician Goh Nakamura (in his acting debut), the story follows a traveling indie musician Goh Nakamura (Nakamura playing himself) who unwillingly signs up to give guitar lessons to an actor preparing for a role (newcomer Chad Stoops). As they hit the road, traveling from San Francisco to Seattle to Los Angeles, they develop a friendship through shared struggles with love and art.
SPOTLIGHT ON JAPANESE FILMS:
This year's festival will cast a special spotlight on Japanese films, intended to raise awareness and continue support efforts following Japan's earthquake/tsunami tragedy earlier this year. After a successful fundraiser during their inaugural Spring Showcase in April, the organizers of the festival, the San Diego Asian Film Foundation, will host a booth to provide updates on recovery efforts in Japan, and collect donations towards continued relief efforts.
[iframe width="500″ height="284″ src="http://www.youtube.com/embed/kYBgsyBwYso" frameborder="0″ allowfullscreen]
From the Japanese film showcase, I'm very eager to see Norwegian Wood, the adaptation of Japanese author Haruki Murakami's internationally acclaimed novel, whose title pays homage to the Beatles song. The film, which showed at this year's Venice, Toronto and Dubai Film Festivals, follows three characters brought together by the suicide of a young man in 1969 Tokyo. Starring Academy Award-nominated actress Rinko Kikuchi (Babel), written and directed by Academy Award-nominee Anh Hung Tran, and featuring original soundtrack composed by Radiohead's Johnny Greenwood (who already won the Best Composer Award at the Dubai Film Festival), the film looks poised to garner some attention for the upcoming Oscar season.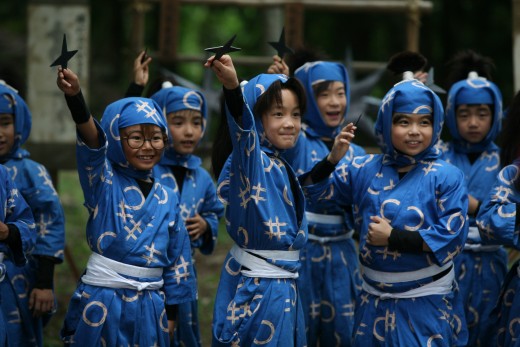 For all the foodies out there, don't miss the closing night feature on October 28, Jiro Dreams of Sushi, a documentary about an 85 year-old sushi master who perfects his life's work in his world-renowned restaurant. And if you're looking for something for the family, take in a screening of Ninja Kids!!!, about an adorable group of young ninja apprentices battling in an elite ninjutsu academy.
In addition to the film screenings, the festival boasts a schedule of exciting parties and an elegant gala that will keep you engaged with fellow film enthusiasts, film makers and movie stars. For a full schedule of screenings and events, to purchase tickets, and for more information, visit: www.sdaff.org.
WIN TICKETS TO SDAFF!
We're giving away 5 sets of tickets for you and a guest, good for entry for one film screening. Leave a comment on this post before 12:00 pm on Thursday, Oct. 13  to be entered for a chance to win. We'll select four winners at random to receive tickets for you and a guest.