The two years I spent in Toronto affirmed my desire to live in a warm climate. True, Toronto is a lovely city, but the winters were long and brutal. I remember being snowed in, literally, where 2/3 of our house got buried and we couldn't get out! On a few occasions, I had to cross-country ski to school. Winters spent in New York didn't help my loathing for snowy winters either. Walking on slippery slush mixed with salt and dirt, the cumbersome layers of clothing, numbed fingers and icy toes made for hassle and discomfort during the cold months, which is why I love the year-round temperate climate of Southern California.
Having lived in San Diego for a decade now, however, I do miss the snow. My daughter has yet to experience the exhilaration of a sleigh ride, the joy of making a snow man or the thrill of a good snowball fight. Luckily, there are two San Diego attractions that answered my yearning for wintery goodness. Both Legoland and SeaWorld accomplished what nature could not: to let it snow in San Diego! Looks like we can have our snow balls, and eat them too.
Holiday Snow Days at LEGOLAND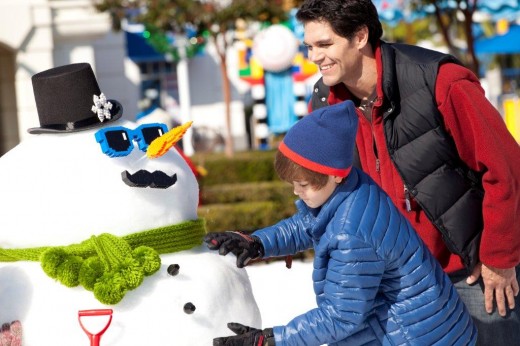 The weather forecasts unprecedented snowfall in Carlsbad everyday, now through January 2 during LEGOLAND's Holiday Snow Days. Visit the festive winter wonderland in Holiday Fun Town with plenty of LEGO accessories to adorn your snowman, or aim your snowball at a LEGO target. At the center of Holiday Fun Town is the 30 foot giant LEGO Christmas tree made of more than 245,000 forest green DUPLO® bricks.
If you're looking for unique photo-ops with Santa, be sure to watch for the new life-sized LEGO Minifigure Santa as he strolls throughout Holiday Fun Town with his helpers. Or pose with the life-sized LEGO Santa, perched on his sleigh and two reindeer, of course, all made entirely out of LEGO bricks. And be sure to visit SEA LIFE™ Carlsbad Aquarium to see the underwater LEGO Christmas tree 'planted' at the bottom of the impressive 200,000 gallon ocean display, the Lost City of Atlantis. Other SEA LIFE holiday features include a Daily Dive Shows and crafting events.
SnowWorld at SeaWorld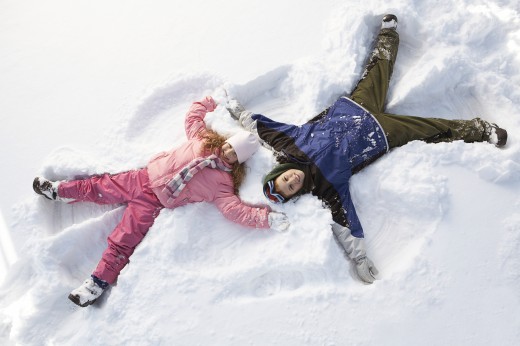 SeaWorld San Diego celebrates the season with a number of Holiday themed shows and attractions. Located in Arctic Plaza, SnowWorld comprises 6,500 square feet of fresh snow made each day, where kids and families can enjoy all the delights of snowy fun. From snow angels, snow balls to snowmen, there's plenty of frost and flakes to go around, but be sure to get there before the exhibit closes on January 1. While you're there, don't miss all the new shows including Shamu's Christmas, the Christmas Tails pet show, Clyde and Seamore's Night Before Christmas and the Polar Express 4-D experience.
Yearning for snow in San Diego too? We're giving away two (2) sets of four (4) SEALIFE HOPPER PASSES good for entry into LEGOLAND and SEA LIFE, good for use through 12/31/2012. Leave a comment on this blog post by noon P.S.T. on Friday December 9, 2011 for a chance to win!