Major League Baseball returns to San Diego today when the Padres host the L.A. Dodgers in the season opener for both clubs.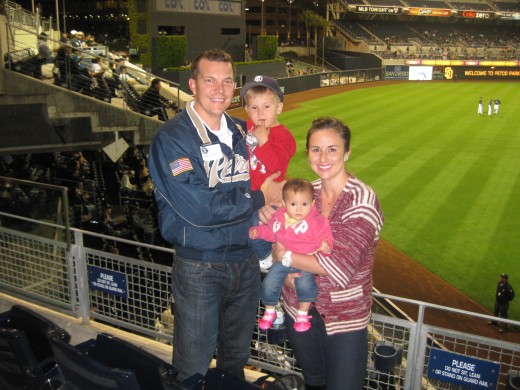 That means the start of 81 home games in the East Village between April and September. With San Diego's perfect weather, PETCO Park is the place I want to spend my summer evenings. Since I couldn't wait for the season opener, I took my family for a preseason contest on Tuesday to get my baseball fix a little early. It reminded me why we love baseball so much as a great family experience.
Here are four reasons to get excited and book a San Diego baseball trip this spring:

1. Park at the Park
Only in San Diego do you have a park within the stadium. For as little as $5, you can get into the game, throw down a blanket on the raised lawn and watch the game. There is a whiffle ball park where kids can play a game of their own, as they hit, run and throw until they tire themselves for bed. And with a prime view of the game on the jumbo screen, you won't miss a minute of the action.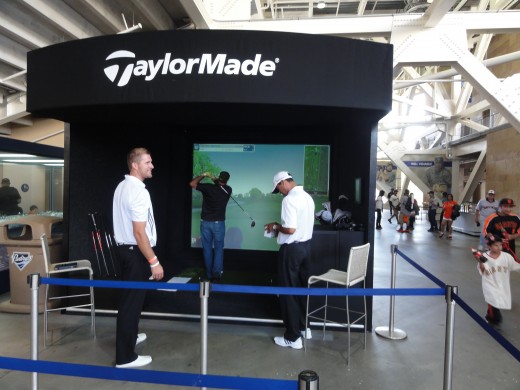 2. Two Sports, One Location
The new TaylorMade golf demo area allows visitors to swing golf clubs and try out their latest clubs. That's like bacon dipped in chocolate; two of my favorite things combined.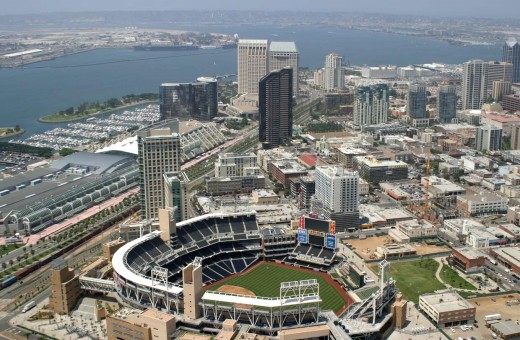 3. East Village
The area around PETCO Park, known as East Village, really sprouted up since the park opened in 2004. That means most everything around the ballpark- restaurants, bars and hotels – is new and fresh. Be sure to check out great hotels like the Omni, Hard Rock Hotel San Diego, San Diego Marriott Gaslamp, Hotel Solamar and Hotel Indigo. They're all great spots to enjoy pregame and postgame drinking and dining.
4. Get to know the Rookies
I'm a die-hard baseball fan, so I always look forward to April and a new season. ESPN.com says the Padres have the #1 ranked farm system in baseball, so I'm excited to see the young guns make their way this season.
What to know:
Parking
There are scores of lots around the park that range between $10-$20 depending on proximity. The trolley is also a great option if your hotel is near the line or if you don't have a vehicle.
Tickets
The Padres have tickets that start at just $5. There is a new dynamic pricing model in place this year, so be sure to check out padres.com/tickets.
Follow this link for more details and upcoming Padres' home games