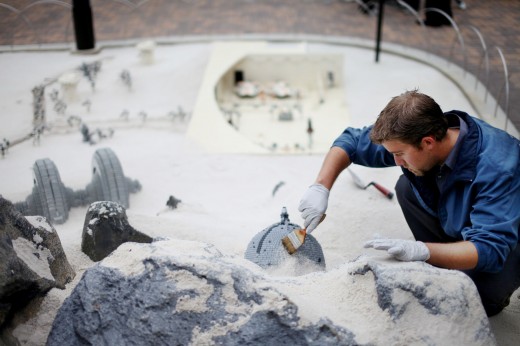 My nine year-old son is bursting with excitement with the news that LEGOLAND California just unveiled an expanded Star Wars Miniland area. We've been to this area so many times I can name all of the scenes, and that's saying a lot. My personal favorite is the Ewok Village.
Delighted Star Wars fans can expect to see the giant Jawa sandcrawler, featured in Star Wars: Episode IV A New Hope, made up of more than 15,000 LEGO bricks and weighing in at more than 50 pounds. Other new LEGO models being introduced include: the ion cannon in the Rebel base on the planet Hoth; a towering Crystal City building in Christophsis and the giant opee sea killer on Naboo.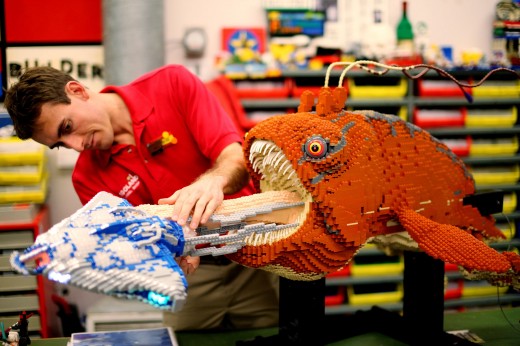 In the new LEGO® Star Wars™ Gallery, guests will be further immersed into the Star Wars experience as they walk through and encounter large-scale LEGO minifigures from each episode. Each LEGO model is 3-feet-tall, constructed of approximately 10,000 bricks and displayed on a podium for guests to get an up-close look. The 12 characters feature: Wicket, Princess Leia, R2-D2, Clone Captain Rex, Darth Vader, Han Solo, Luke Skywalker, Anakin Skywalker, Boba Fett, Chewbacca, Yoda and Darth Maul. I think I may have to get my photo with Han Solo!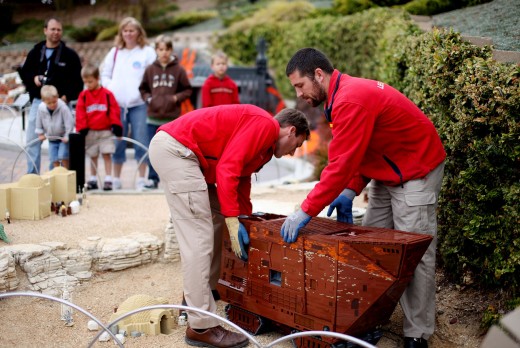 Be sure to print out your $10 off coupon and tell us what your favorite scene in Miniland is!
Tell us in the comments below, who or what is your favorite Star Wars character?