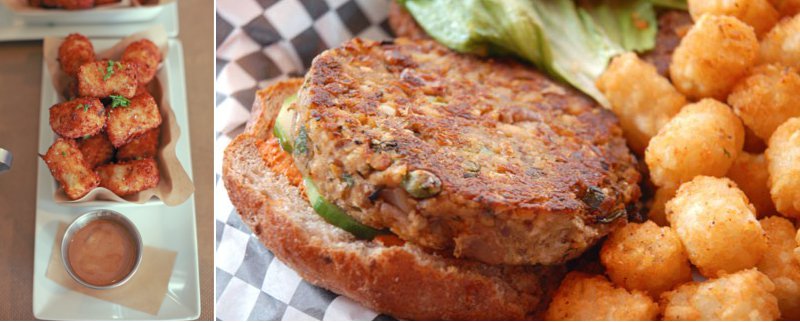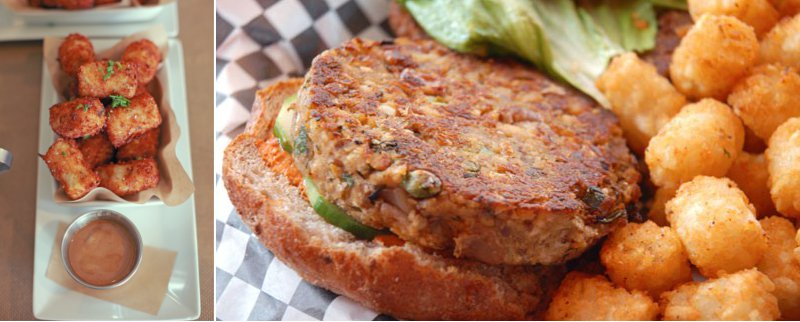 Maybe it's the crispy crunch of the golden brown crust. Maybe it's the warm, fluffy comfort of the soft potato interior. Or maybe it's that each bite transports you back to a simpler time, when Saturday morning cartoons and the contents of your lunchbox were the only troubles that weighed on your mind. Whatever the reason, the appeal of the charmingly nostalgic tater tot can't be denied.
Satisfy your inner schoolboy (or girl!) with tasty tots from one of these top 5 San Diego spots (in no particular order):
What's more All American than a baseball game and a side of tots? Top off a Padres game at PETCO Park with an order of their Lunch Lady Tater Tots, which can be made with sweet potatoes for a twist on the classic tot, or go all in with the Ballpark Tots, topped with chili, cheese, onions and sliced hot dogs.
This comfort food haven has taken the tot to the next level. You'll find everything from the traditional tot to ones flavored with pickles, jalapeno and cilantro, blue cheese and bacon, or a side of foie gras crème for dipping.
If you like your tots served in elegant bistro ambiance, try Currant American Brasserie located in the Sofia Hotel. Nothing says indulgence like enjoying some garlic and chive tater tots dipped in habanero ketchup or chive buttermilk ranch under the glow of their sparking chandeliers.
Trends collide when tater tots meet the food truck. With a menu featuring childhood favorites like peanut butter and jelly sandwiches and grilled cheese, tater tots are a natural fit. Go for the original, or try some topped with cheddar cheese or truffle oil and feta. Their "Tatchos" come layered with grass–fed beef, jalapeños, cheddar cheese and Recess signature sauce.
In a sea of venues trying to out-top each other's tots, Station Tavern in South Park is a refuge for the tot purist. Their tater tots come served just one way, golden brown and deliciously crispy, seasoned just right with some salt and pepper, and as simple and wonderful as those Saturday morning cartoons.
> Find more delectable San Diego restaurants
Do you have a favorite San Diego tot spot? Share it below!