The Uptown region (especially North Park and Hillcrest) is well-known for its great food (coffee, vegetarian), shopping and nightlife. Locals and visitors also flock to Uptown in search of great craft beer, and these recent additions only make it better.
Craft Beer Fresh from the Tanks
Thorn Street Brewery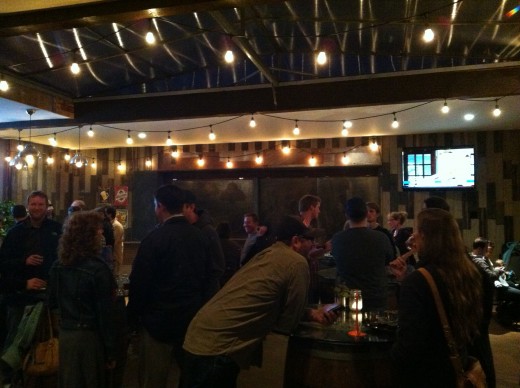 Some of San Diego's most notable home brewers teamed up to transform a home brewing store into a 7 barrel brewery and tasting room. This family-friendly brewery is a great place to enjoy a flight of Thorn Street Brewing's eight house beers in the main wood-paneled tasting room or the upstairs area with barrel tables and booths. Watch out for the chile beer: it sits there unassuming in the line up and then bam, it hits you half way through your flight.
As of this blog post, Thorn Street can only serve flights which allows the space to be all ages. My nephew had a great time playing with the provided books and blocks.
Where: 3176 Thorn Street, San Diego, CA 92104
Growlers: Yes
> Find out more about Thorn Street Brewery
Poor House Brewing Company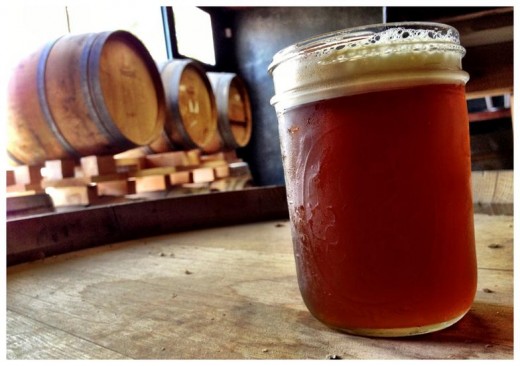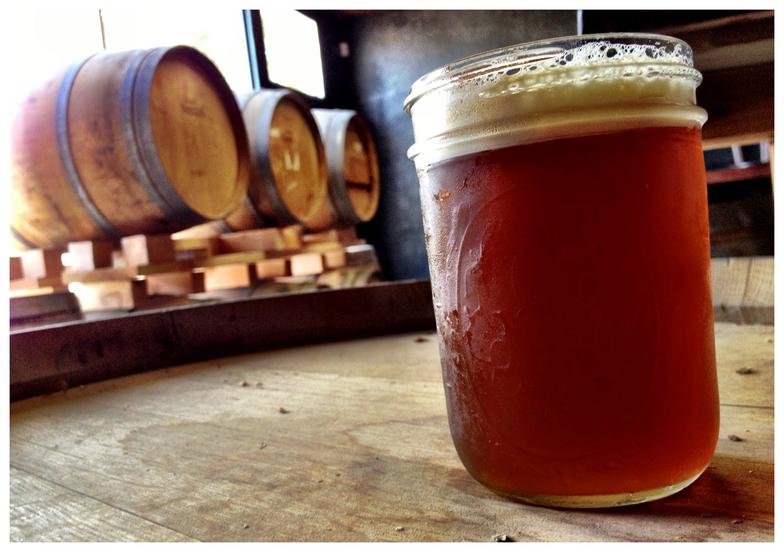 After Firehouse Brewing Company sadly bottled its last bottle, the founder Chris Finch had the urge to continue to brew. Beer lovers can now taste his delicious concoctions and more than 30 other beers at his new brewery/bar, Poor House Brewing Company in North Park. While enjoying a cold one, challenge an old friend or a new one you just met at the bar to a game of pool and shuffleboard. If it's on tap, make sure to try the "Panty Dropper Ale," an 18.5% ABV beast brewed with red hots!
Where: 4494 30th Street, San Diego, CA 92116
Growlers: TBD
> Find out more about Poor House Brewing Company
Mike Hess Brewing of San Diego – Opening Soon
[youtube http://www.youtube.com/watch?v=Et1wudaKTNc]
San Diego's first nano-brewery is enlarging its 1.6 barrel system (50 gallons per batch) in a warehouse to a 30 barrel (1,100 gallons per batch) brewhouse in North Park. The pièce de résistance is a 50 skybridge that will guide craft beer aficionados over the brewery, located in the open air basements below, to the tasting room and back patio. Mike Hess Brewing will also be canning their 5 regular beers and using the original warehouse for experimental brews.
Where: 3812 Grim Avenue, San Diego, CA 92104
Growlers: Yes
> Find out more about Mike Hess Brewing of San Diego
Craft Beer Bottle and Tasting Shops
Bine & Vine
What happens when the former proprietor of the craft beer store, South Bay Drugs, and a professionally trained sommelier join forces? They create Bine & Vine, located in Normal Heights, a craft beer and wine store that has become my go to place for a craft beer bomber or two ever since it opened. Joey and Stephen (former Beer Train Tour Guide) have a passion for craft beer and wine, respectively, and it's reflected in the ever-changing local and international selections.
Location: 3334 Adams Avenue, San Diego, CA 92116
> Find out more about Bine & Vine
Bottlecraft North Park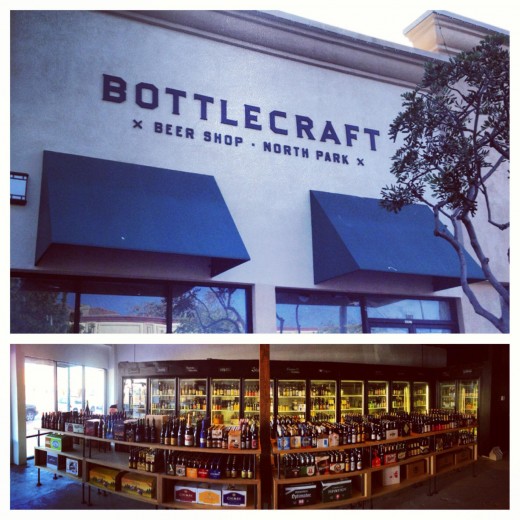 The wildly successful and original Bottlecraft in Little Italy (and a frequent stopping point for me when I worked in Little Italy) is expanding into North Park. Those visiting and living in Uptown can expect the same great selection and knowledge of craft beers, all within walking and/or biking distance. Unfortunately, the owners could not bring the tasting room with them, but don't fret – there are plenty of amazing craft beer bars and restaurants nearby.
Location: 3007 University Ave, San Diego, CA 92104
> Find out more about Bottlecraft
Clem's Bottle and Tap House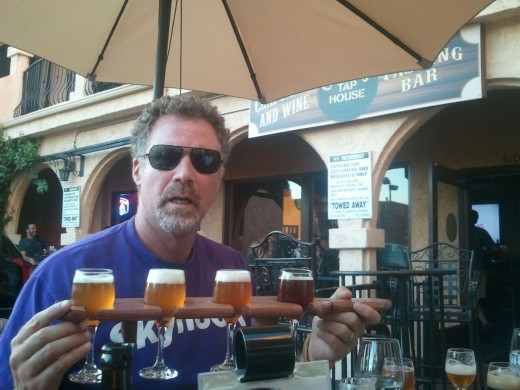 Years ago, I went to Clem's for Jolt Cola. Now I go to Clem's Bottle House to pick up a local craft beer to enjoy at home or stop by the new Tap House to sample a flight of brews. Clem's Tap House offers a rotating selection of four flights each offering four different styles of beer and/or a bottle list for those wanting to enjoy a full pint. Once you've ordered, snag one of the outside tables and enjoy your beverage of choice under the warm San Diego sky.
Location: 4100 Adams Avenue, San Diego, CA 92116
> Find out more about Clem's Bottle and Tap House
Been to one of the places above, or have another place in Uptown where you like to grab a craft beer at? Tell us about it in the comments below.