Even though San Diego is known for its laid back and comfortable style, the region is home to plenty of upscale, luxury boutiques that will satisfy even the pickiest fashionista.
Gerhard Boutique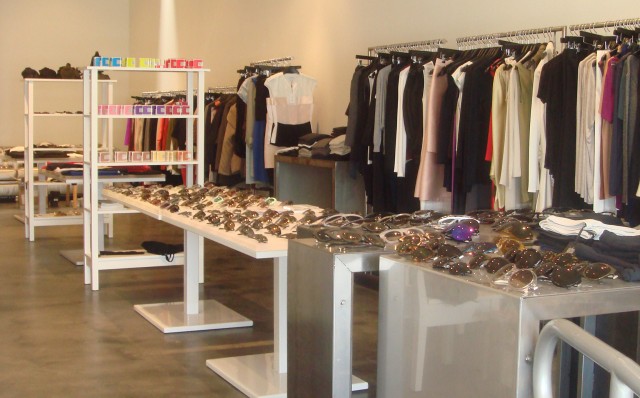 Some of the prominent boutiques that cater to posh-style shopping needs are Gerhard Boutique in the Design District of Solana Beach. Gerhard's customers say that this boutique is "like shopping in New York without the hassle." With a strategic customer based clientele, Gerhard carries a well thought out, high-end inventory. The minimally designed space allows for an easy overall shopping experience. Carrying designers such as Narciso Rodriguez, Stella McCartney, and the gorgeous cashmere items by Casmari you won't be disappointed with the selection. Be sure to check out the one-of-a-kind designer sunglasses by Salt.
Where: 143 South Cedros, Ste. J., Solana Beach, CA 92075
> Find out more about Gerhard Boutique
Laura Gambucci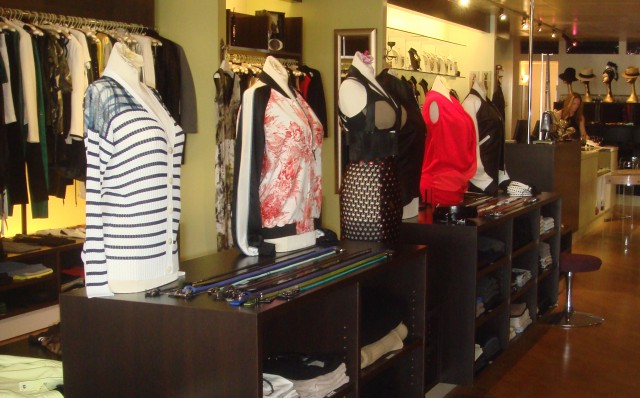 Just south from Cedros, located in the village of LaJolla, is Laura Gambucci. This boutique provides a one-stop-shopping experience for all of the fashion jet-setters out there. Think of everything from unique layering pieces to great date night ensembles. Laura Gambucci carries sought-after designer pieces from Barbara Bui, and French designers such as Emanual Ungaro, and Jean Paul Gaultier. The boutique also collaborates with the jewelry designers of Erickson Beamon creating exclusive pieces just for this boutique. Be sure to check out their refined leather handbags, on-trend hats, and extraordinary collection of shoes. This boutique is high-end heaven.
Where: 7629 Girard Ave., Ste. C-3, La Jolla, CA 92037
Chateau Bel Age Boutique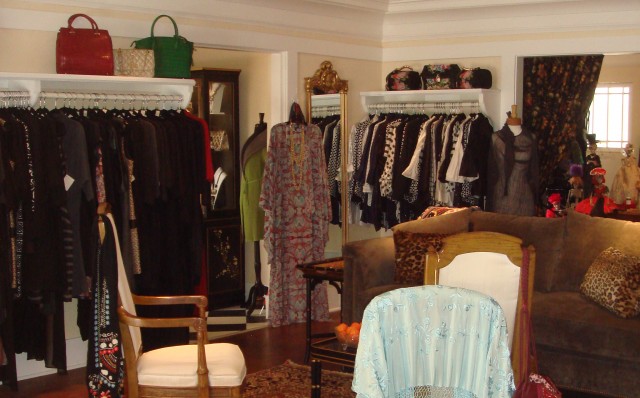 Situated on a chic shopping street in Mission Hills, Chateau Bel Age Boutique is like shopping in an elegant French women's personal closet. With an electric array of uptown-smart ensembles for day to elegant evening dresses for night, this boutique exudes luxury. Be sure to look in every case to see the noteworthy jewelry and accessories. They are known for carrying exclusive pieces made just for the Chateau and with designer brands such as Cop. Copine out of France and Joseph Ribkoff, it won't be hard to add some new sophisticated pieces to your high-end wardrobe. Don't leave without purchasing one of the fabulous caftans designed by local designer Jennafer Grace.
Where: 1578 West Lewis St.
> Find out more about Chateau Bel Age Boutique
Azzurra Capri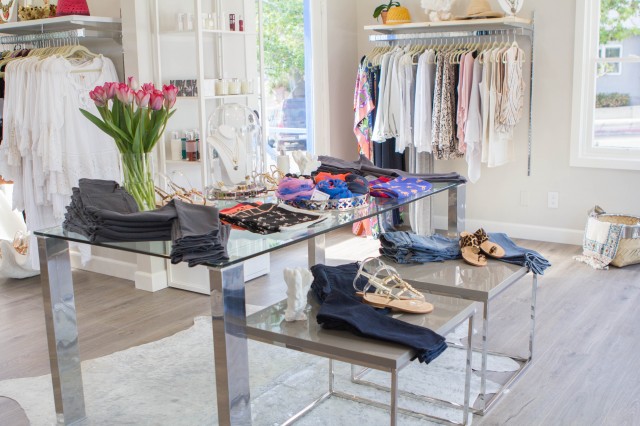 San Diego is excited to have the new boutique in the quaint area of Little Italy aptly named Azzurra Capri. This luxury brand flagship boutique carries exquisite Italian hand-made leather sandals, created by top-notch Italian craftsmen using the finest Italian leather. Each unique sandal is adorned with their trademark Swarovski crystals, making your feet be the stand-out item. This is one way to get that classic Jackie "O" look. In addition to the exquisite sandals, this boutique carries imported resort wear from Italy & France and showcases Terracotta New York silk scarves and jewelry by Ocnarf Sairutsa and Hokise. This is a must-see boutique.
Where: 1840 Columbia St., San Diego, CA 92101
> Find out more about Azzurra Capri
Where do you go to splurge on fashion in San Diego? Let us know in the comments below.