With the eagerly awaited arrival of Comic-Con International this week, San Diego is gleefully celebrating all things comic. And whether or not you were lucky enough to have scored Comic-Con tickets, you can certainly partake in San Diego's love affair with the genre.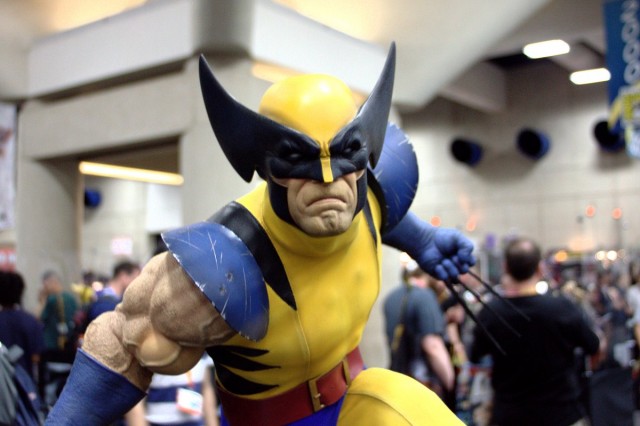 Just wandering the street of downtown during Comic-Con is entertaining. The general fanfare of the event spills out from the Convention Center with revelers and vendors costumed and ready to party. But no matter what time of year you visit San Diego, you'll find the spirit of Comic-Con thriving at San Diego's many comic book stores. Here are a few to seek out:
Villainous Lair
Villainous Lair is one of two San Diego comic book stores named among the world's best by Comic-Con in 2014.  It is a one-stop shop for comics, RPGs, board games and collectibles.  They also host Yu-Gi-Oh and other gaming tournaments throughout the year.
3320 Adams Ave.
San Diego, 92116

Southern California Comics
Southern California Comics was the other local store named by Comic-Con as one of the world's best this year. Located in a large warehouse, they offer a great selection of comics plus an equal amount of space devoted to graphic novels. But what makes this store special is that they buy directly from collectors so they have a lot of exotic and rare comic books.  They also have hundreds of boxes of $1 comic books, a revolving selection of comic book sets, original art and a special Kids Corner for young enthusiasts.
8280 Clairemont Mesa Blvd. #124
San Diego, 92111
Rising Sun Creations (Ani-Manga)
Rising Sun Creations carries a good selection of both comic books and manga materials including model kits and merchandise. Located directly across from the Mission Valley Mall, look for the Ani-Manga sign.
1640 Camino Del Rio North, Suite 1478
San Diego, 92108
Comickaze Comics Books and More
Stocking a good selection of comics, graphic novels, manga and collectibles, Comickaze is a local favorite. The store is very engaged with the larger comic community, including hosting events, fan forums and involvement in a retailer network. The staff is very friendly and will happily special order any comic or book you're after.
5517 Clairemont Mesa Blvd, Suite AB
San Diego, 92117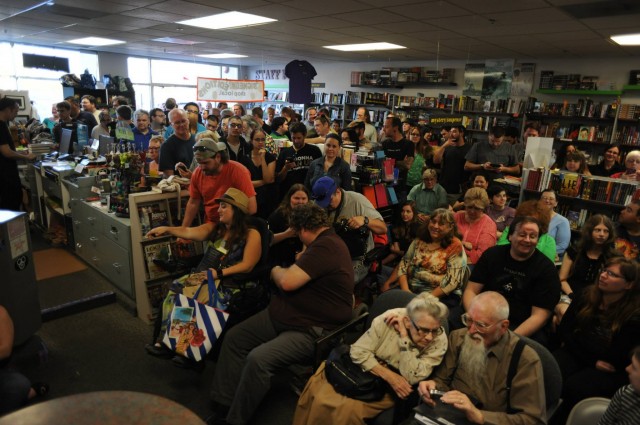 Mysterious Galaxy
This bookstore's tagline is "books of martians, murder, magic and mayhem," and as it suggests, they offer a great selection of science fiction, mystery, fantasy and horror books. The owners are also very involved in the community, and the store hosts regular author signings and other events.
7051 Clairemont Mesa Blvd.
San Diego, 92111
Comics N Stuff
Comics N Stuff has seven locations in San Diego, but the one in San Diego's east county is the largest.  The store has a huge selection of comic books, both newly released, back issues and harder to find comics. They also have a large selection of collectibles, toys, apparel, trading cards, DVDs, etc.  and an adult section.  The great staff is very knowledgeable and helpful.
1020 El Cajon Blvd.
El Cajon, 92020
What is your favorite comic book store in San Diego? Tell us in the comments below!