San Diego is a city where one can easily get inspired! With desirable weather, cleanliness, pristine beaches, variety of activities, and an active lifestyle, it's easy to imagine how all these qualities might translate for jewelry and fashion designers. These local fashion designers are just a few of what San Diego has to offer and are a force to be reckoned with.
Jennafer Grace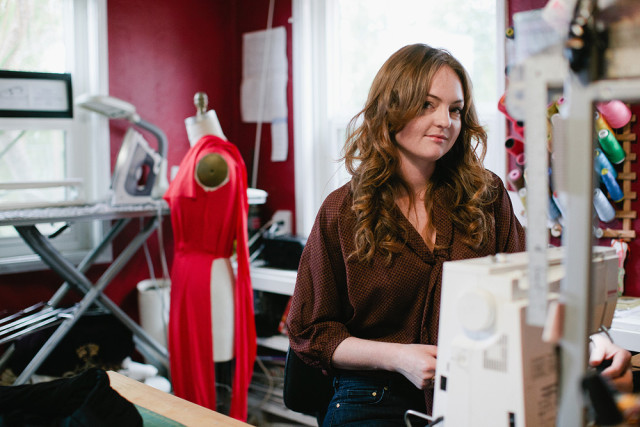 Jennafer Grace, a San Diego native and a graduate of Fashion Careers College, is known for her vintage inspired designs with a modern twist. Growing up in Pacific Beach with her glamorous modern grandmother, she was exposed to art and travel. Over time she translated this into her own designs. Jennafer's designs are print-happy, casual-chic pieces that flow into various silhouettes. She is also known for her one-of-a-kind kimonos and head wraps. Her creative unique designs can be located at Chateau Bel Age Boutique, Le Bel Age Boutique, Bad Madge & Co., Swirl Boutique, among various other boutiques located throughout San Diego. Three words that best describe Jennafer Grace Designs are electric, bewitching, and wily.
> Find out more about Jennafer Grace
Moser Milburn Handbags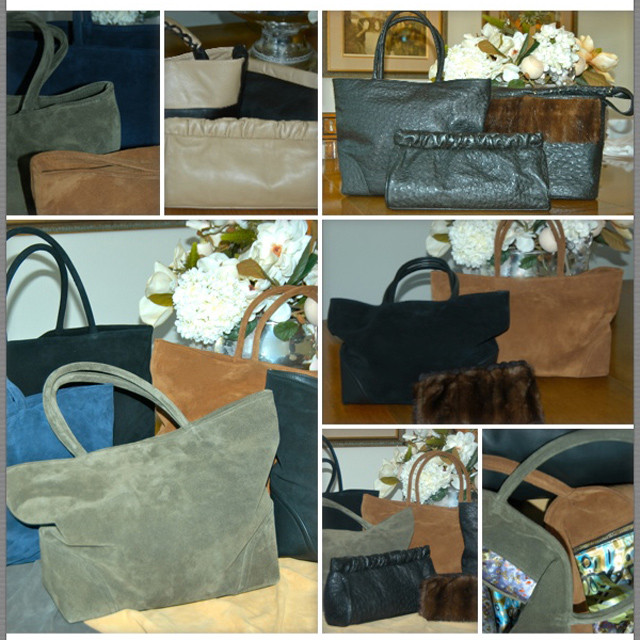 The fashion designers of Moser Milburn Handbags have been collaborating together for over 20 years. Both Deborah Moser and Kym Milburn are known for their craftsmanship of leather, suede, repurposed fur and exotic hides for both handbags and clothing. With fashion school, retail, pattern-making, and buying experience between the two of them they have learned to appreciate the quality of construction and fine materials. Living in San Diego allows the designers to spend countless time outdoors enjoying healthy activities that carries over into the simplicity of their designs. It was also important to have all handbags made in the USA. These gorgeous handbags and clutches can be found at Gerhard Boutique in addition to custom pieces that can be ordered. Three words that best describe Moser Milburn Handbags are elegant, classic, and luxurious.
> Find out more about Moser Milburn Handbags
Taboo Studio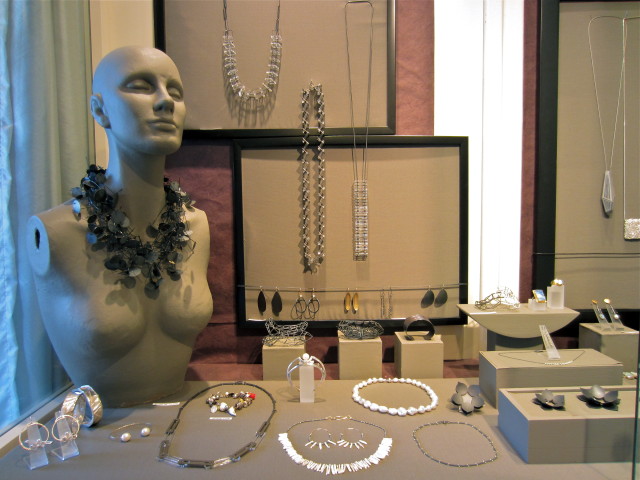 The fashion designers and owners of Taboo Studio, Joanna Rhoades and Jane Groover, were both painting majors in college while studying metalsmithing under world-renowned jewelers, Arline Fisch and Helen Shirk. After completing their design graduate studies at San Diego State University they started their careers as teachers before deciding to open their own gallery showcasing their handmade, precious and semi-precious, crafted jewelry. Influenced by San Diego's multi-faceted, diverse, and stunning city, their designs replicate just that. In addition to their own wearable art, their gallery exhibits superbly hand-crafted designs from many other San Diego artists, as well as artists throughout the country and well known international jewelers. The stunning pieces, including custom pieces, can be found at Taboo Studio, located at 1615 1/2 W. Lewis St. in Mission Hills. Three words that best describe the pieces at Taboo Studio are extraordinary, precious, and unique.
> Find out more about Taboo Studio