San Diego's style can be defined in many ways; beachy-chic, urban-cool, modern, active, and effortless-elegance. The variation of styles is due to our fabulous weather, the unique regions, beauty, and our active lifestyle. If you want to capture a piece of San Diego style be sure to check out these boutiques.
Graffiti Beach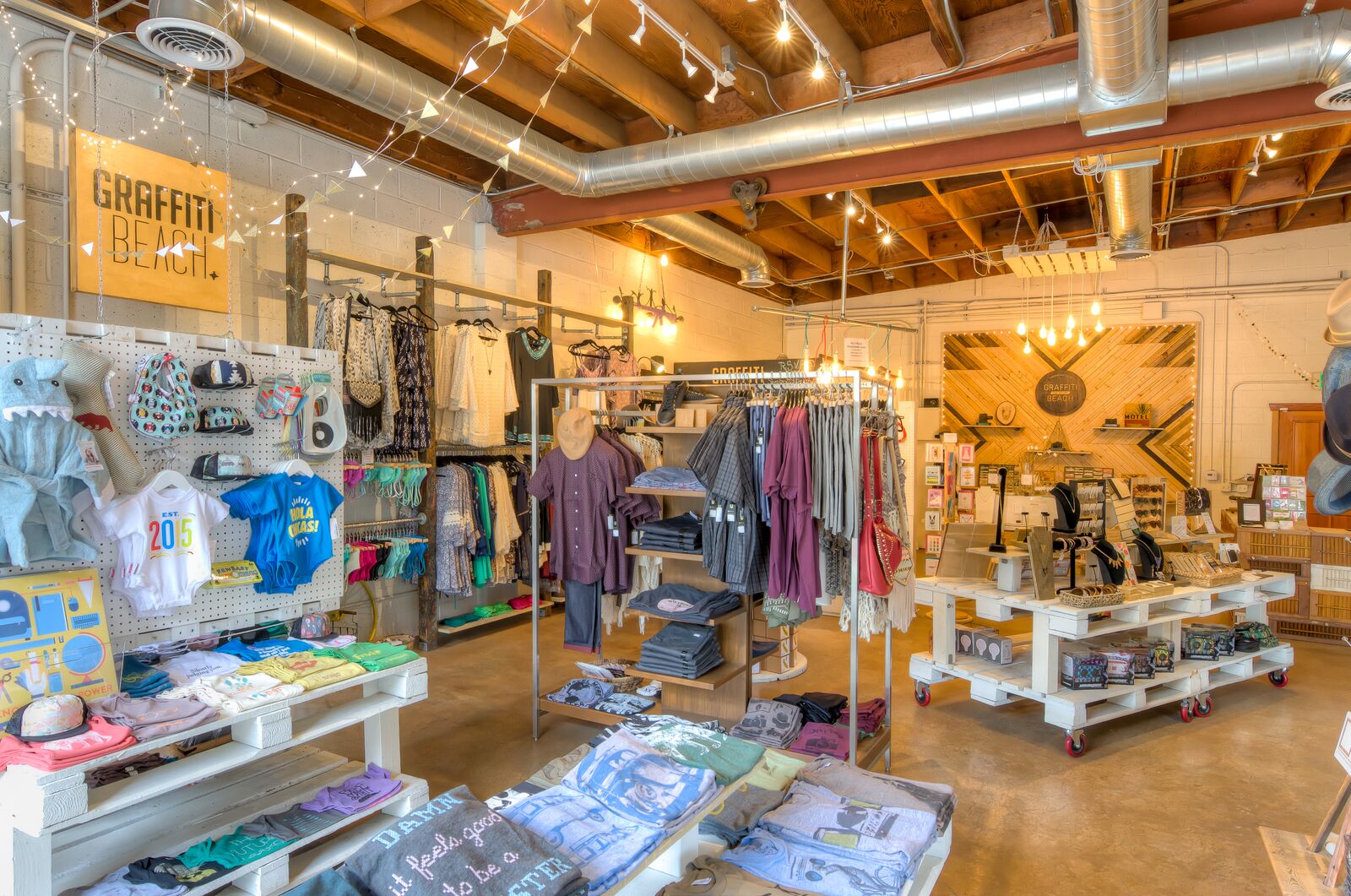 Located in the hip area of South Park, Graffiti Beach is known for showcasing up-and-coming indie designers and artists. The boutique features clothing for women, men, and children, in addition to jewelry, accessories, home decor and art pieces. Each brand is handpicked by the owner for its unique product and brand mission. Picture beachy-chic meets urban-cool. I love the maxi dresses and chic beach cover-ups for women and the t-shirts and shorts for men!
Where: 2220 Fern St., San Diego, 92104
> Find out more about Graffiti Beach
Mimi & Red
With two great locations in the urban area of North Park and the other in La Jolla, Mimi & Red is known to locals for not breaking the bank. This women's boutique carries that perfect laid back San Diego style with their selection of rompers, casual jumpsuits, dresses, statement necklaces, fun tops, and purses. Each location carries different items that represents their location.
Where:
– North Park – 3041 University Ave., San Diego, CA 92104
– La Jolla – 5680 La Jolla Blvd., La Jolla, CA 92037
> Find out more about Mimi & Red
Capricorn Boutique
Dedicate to carrying unique and special clothing lines for both women and men, Capricorn Boutique will inspire you to go home with a touch of our modern-chic effortless California style. I love the men's button-up shirts and denim as well as the dresses, tops, rompers, lightweight jackets, and unique jewelry for women. The luxe laid-back looks will only inspire you to be the most stylish version of yourself.
Where: 5628 La Jolla Blvd., La Jolla, CA 92037
> Find out more about Capricorn Boutique
Little Apple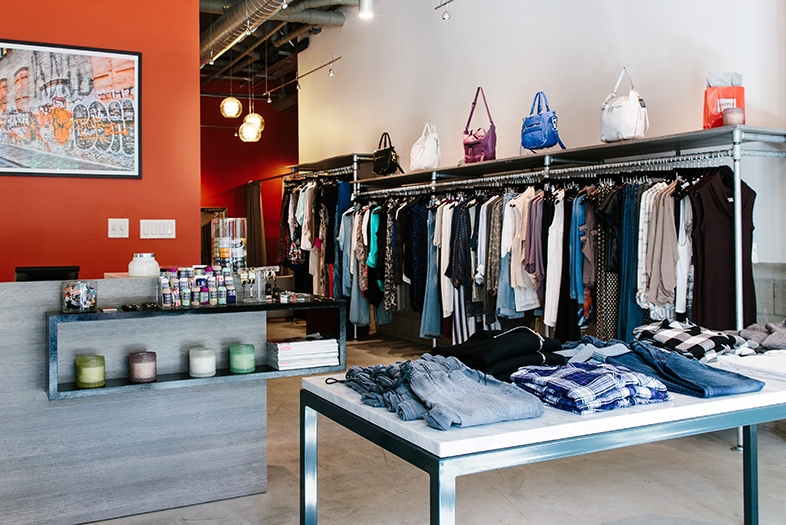 Nestled in the heart of the vibrant neighborhood of Little Italy, Little Apple's soho-like space features polished ensembles for women, like both dressy and casual dresses, flowy pants, shorts, t-shirts, jewelry, purses, and sunglasses. The sister owners have lived in NYC as well as Southern California and has a style philosophy of blending the sophistication of NYC with the laid back style of the modern California girl. This boutique is a must-shop!
Where: 1980 Kettner Blvd., San Diego, CA 92101
> Find out more about Little Apple