If you're the type that wants to rock out on the weekends, but have children, it's hard to reconcile those two things. Not every concert is friendly to all ages, nor is there an overwhelming number of places where you can take the whole family and have an outing that everyone will enjoy. But it doesn't take too much digging to find some concerts that you can bring the kids to. Here's a roundup of some of the better options for family-friendly concerts in San Diego.
School of Rock Concerts
Family friendly rock concerts aren't always so easy to come by, but when the kids are the ones putting on the show, it certainly adds an interesting option to the table. School of Rock offers music education to kids with an emphasis on the "rock," and several times a year they put on concerts showcasing either the work of a particular artist, ranging from icons like Led Zeppelin to more esoteric acts like Neutral Milk Hotel, or thematic shows, such as the popular annual local music covers show. The venues change each time, having been held as locales such as House of Blues and The Irenic, but there's really no bad place to see junior find the rock star within.
> Browse School of Rock San Diego Concerts
San Diego County Fair Concerts
There's nothing quite like a trip to the fair. Every summer, the San Diego County Fair offers families a chance to indulge in all kinds of fried concoctions, carnival rides and, of course, live concerts. As it turns out, most of those shows are open to all ages, and this year's 2016 lineup includes some big names, including Brian Wilson, Joan Jett, Carly Rae Jepsen and X Ambassadors. So make a day of it: Gobble some fried cheese, pet some friendly sheep and take in a concert before heading back home.
> Browse the San Diego County Fair Concert Line Up
Balboa Park Organ Pavilion Concerts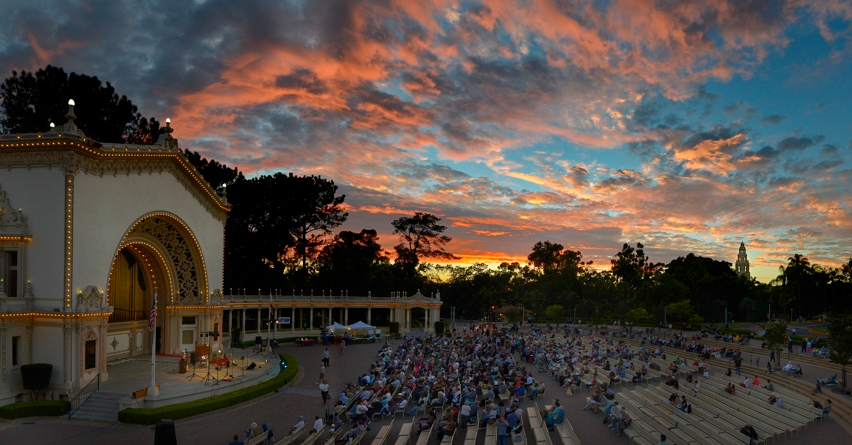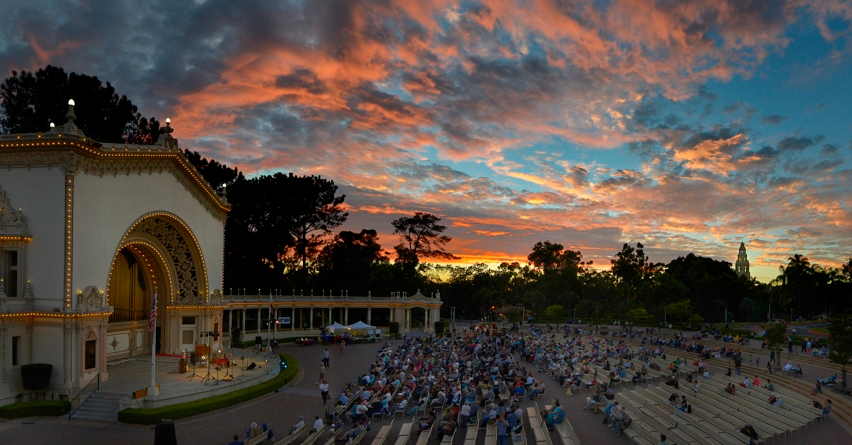 The Spreckels Organ Pavilion in Balboa Park has been regularly hosting Sunday afternoon performances for years, which are always free and open to all ages. However, of late those shows have expanded from being mostly classical to incorporating more contemporary rock, pop and experimental music. Civic organist Carol Williams recently led a pair of tributes to the music of David Bowie, and in 2014, she collaborated with local punk band Drive Like Jehu on their first live show in 20 years.
> Find out more about the Spreckels Organ Pavilion
Point Loma Summer Concerts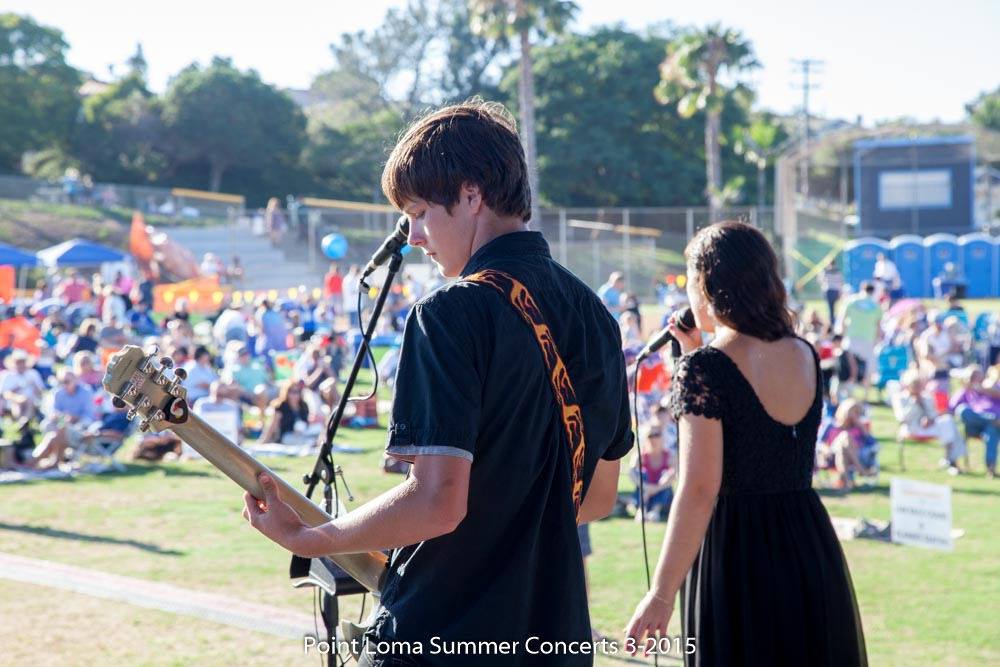 Taking the family to the park is never a bad thing to do on summer weekends. Everyone gets out of the house, gets some fresh air and takes part in something that doesn't involve looking at a screen. But add music to the equation and it's even better. The Point Loma summer concert series in Point Loma Park features a variety of concerts featuring local bands outdoors in a comfortable and fun setting that's accessible to everyone. Even better, there's a raffle each year, with proceeds going toward music education and music nonprofits.
> Check out the Point Loma Summer Concerts Lineup
Featured photo courtesy of Cynthia Sinclair.