With the holidays near, complete your shopping list with some of San Diego's unique one-stop-shop markets. Check out these five local markets featuring unique gifts for that special someone on your list.
Bazaar Del Mundo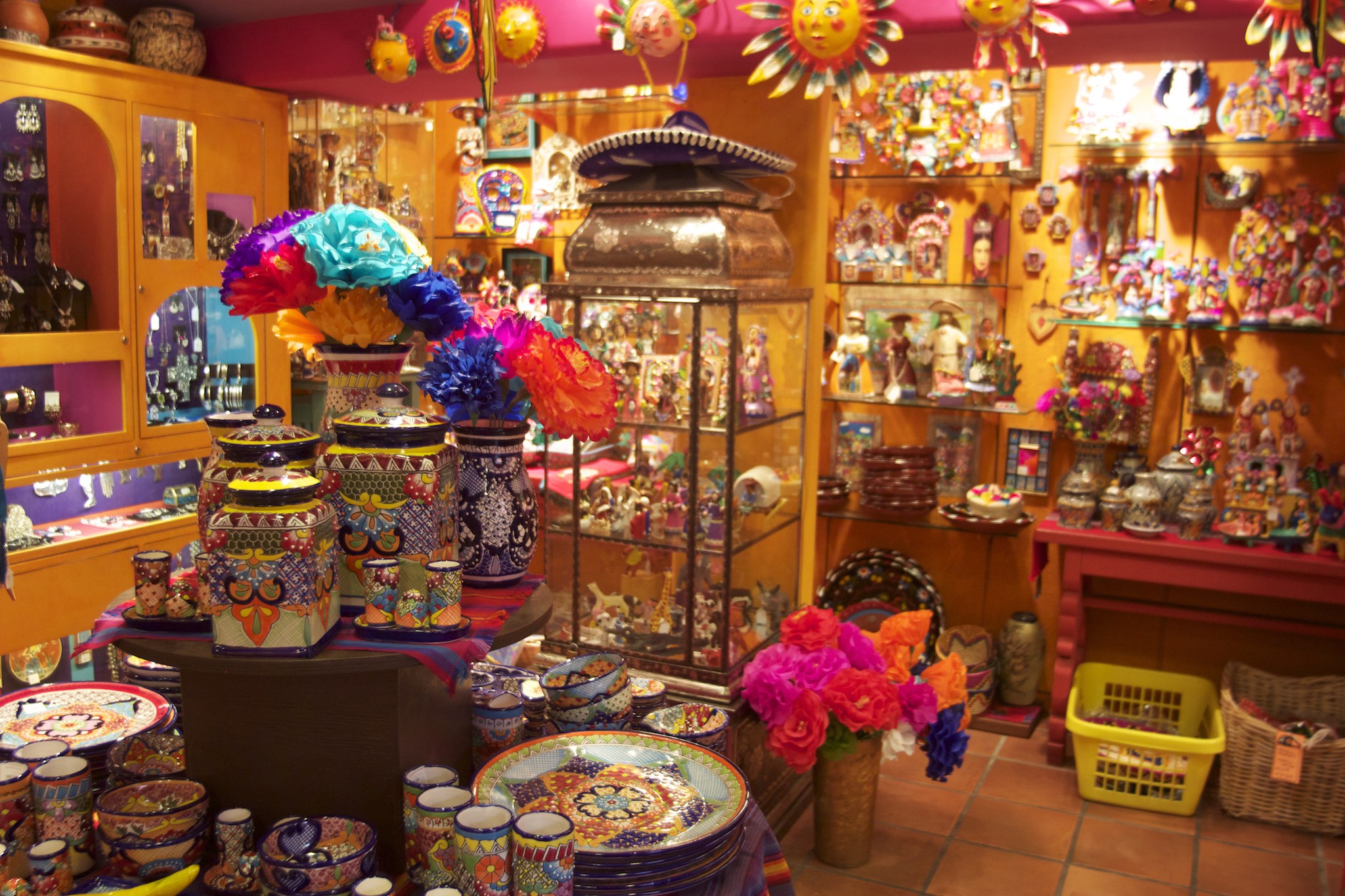 Known as one of the most electric and colorful places in San Diego to search for the perfect holiday gift. With the flare of Old Mexico and an array of specialty items from Latin America and around the world, this is an ideal center to find the most unique gifts. From one-of-a-kind collectibles, to women's fashions, hand-crafted jewelry, folk art, home decor, and unique kitchen utensils and accents, Bazaar del Mundo is one place you won't want to miss.
Where: 4133 Taylor St., San Diego, CA 92110
> Find out more about Bazaar del Mundo
Liberty Public Market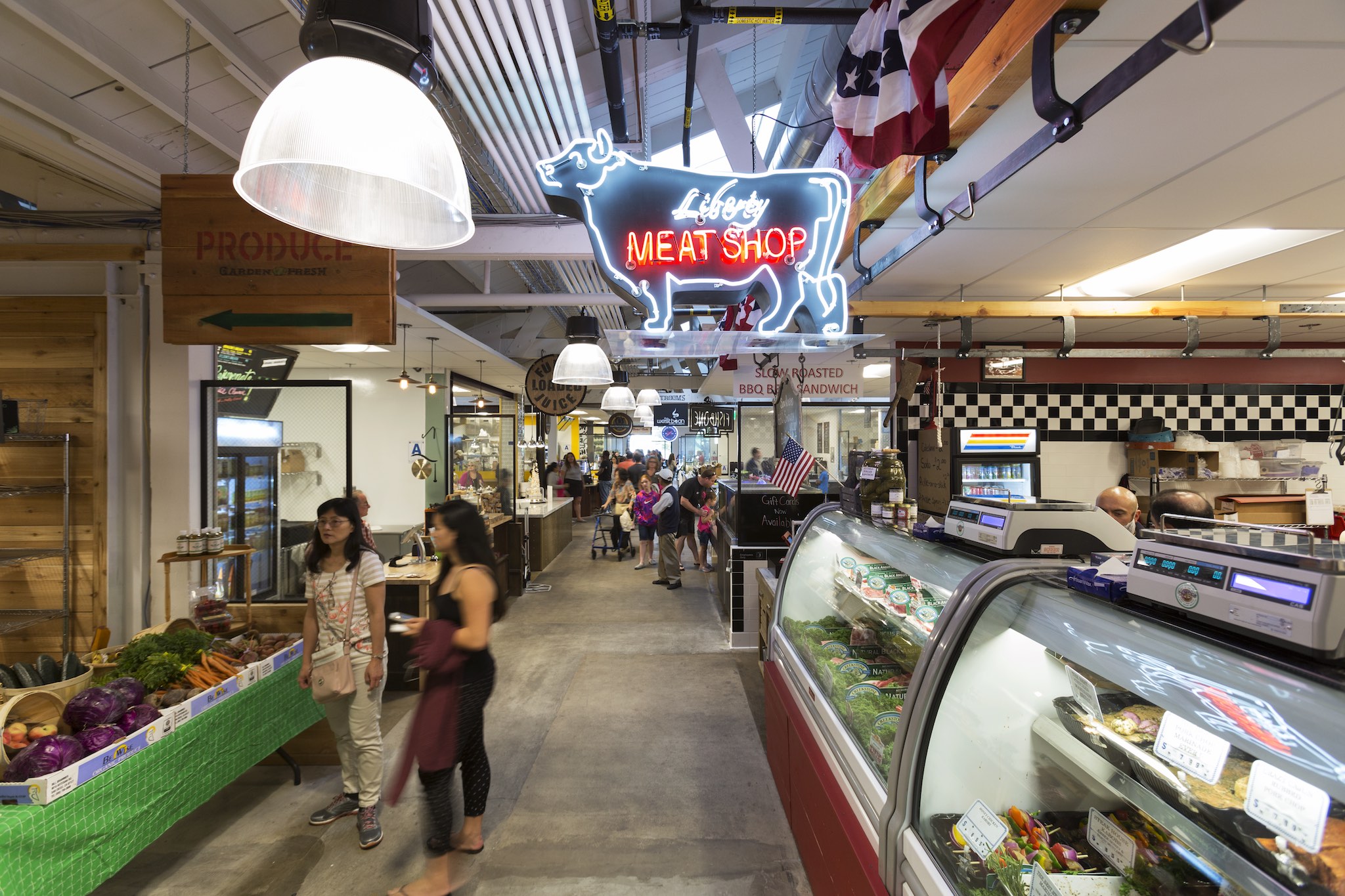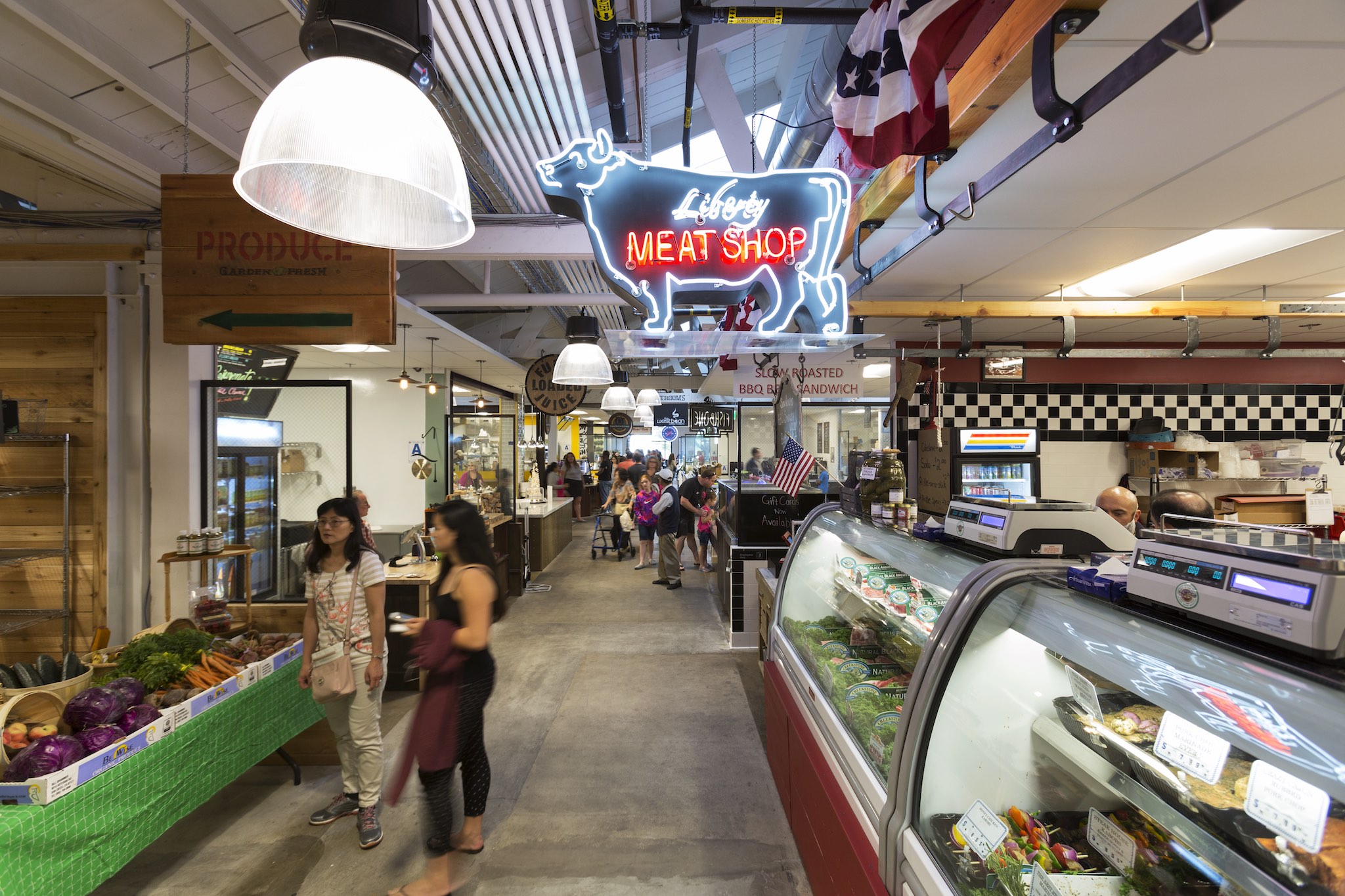 This 7-day a week specialty market offers the cuisines and culture of San Diego showcasing the best of what this region has to offer. Liberty Public Market has it all; from prepared foods, a wine shop, beer, cocktails, desserts, an olive oil tasting area, fresh fish, a butcher shop, a cheese and gift shop, freshly brewed gourmet coffee, a fresh flower shop, a dog boutique, a retro candy shop, just to name a few.  In addition to the quick eating options they also feature, the Mess Hall Restaurant, with a market-to-menu concept through the creation of three distinct eateries located within the dining hall: Mess Hall Bar (a seasonally driven menu), Pi Bar (wood fire pizzas, hand pies, and pot pies), and Grape Smuggler Bar (wine and tapas bar). There are also vendors with unique jewelry, sunglasses, watches and more. Be sure to enjoy the many options of unique outdoor seating.
Where: 2820 Historic Decatur Road, San Diego, CA 92106
> Find out more about Liberty Public Market
Moniker General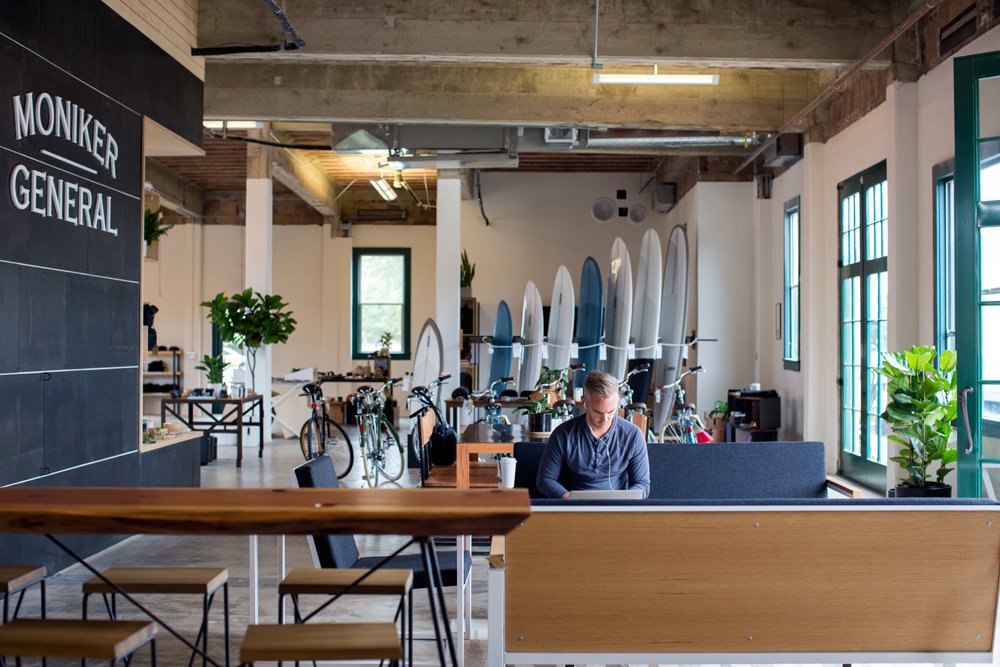 Moniker General is a new concept of retail and community space located in Point Loma's Liberty Station. Encouraging an environment to not only shop for unique local items but to also have a venue where conversations happen while enjoying craft beer or having a carefully brewed cup of coffee. The space iintroduces shoppers to lifestyle brands featuring home goods, custom furniture, clothing, accessories, bicycles, surf boards, craft beer and coffee all in one unified store. These home-grown companies feature products that are known for their quality, aesthetic design, and functionality. This location is a place to connect while you shop.
Where: 2860 Sims Road, San Diego, CA 92106
> Find out more about Moniker General
Simply Local San Diego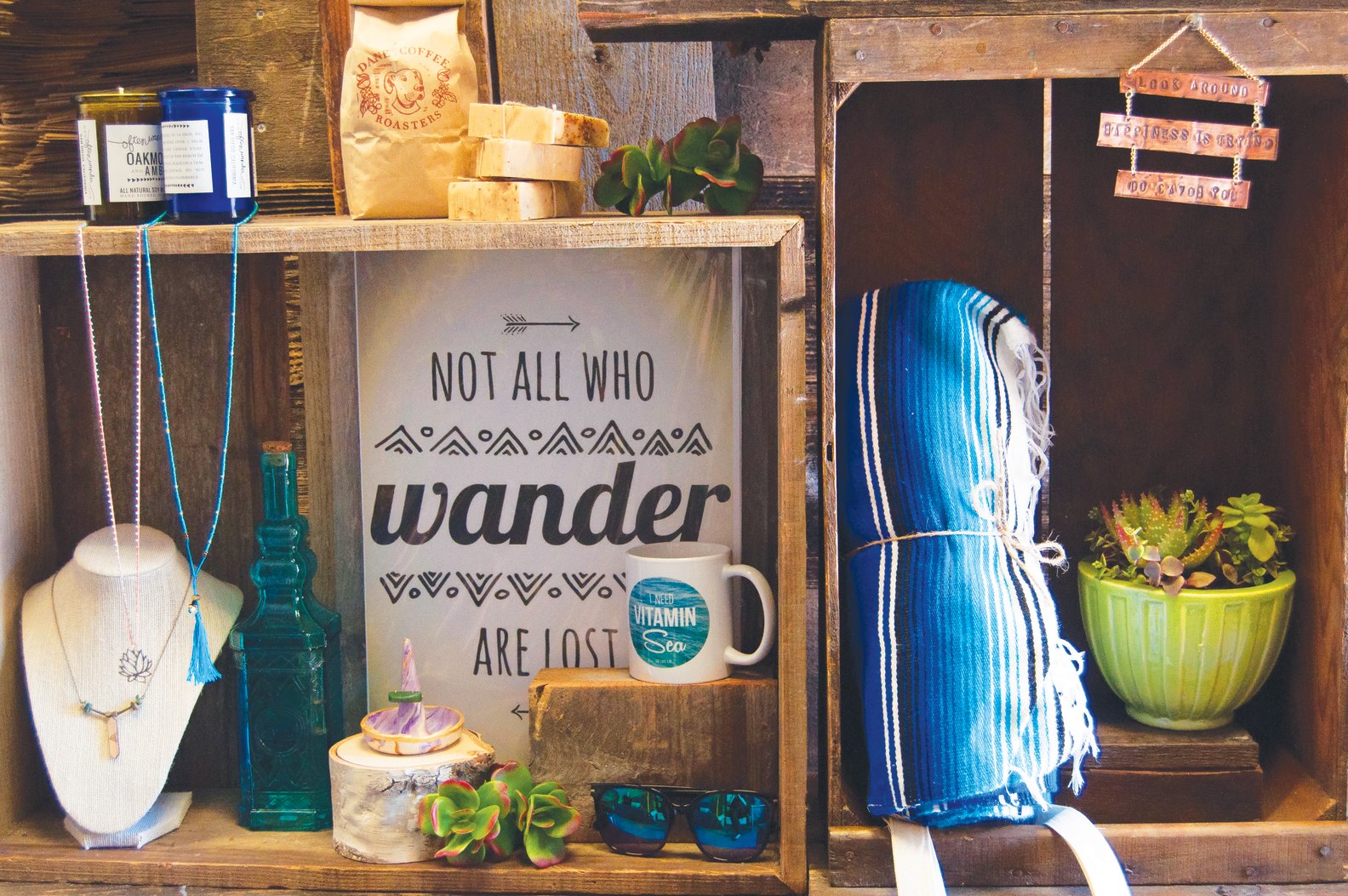 Simply Local San Diego, a merchant marketplace located in the urban neighborhood of North Park, was born out of the desire to give local artisans the space to showcase their creations. The space features over 55 locally owned businesses, offering everything from home goods, jewelry, accessories, clothing, skincare, artwork, food & beverage items, and more. This space is a one-stop-shop location.
Where: 3013 University Avenue, San Diego, CA 92104
> Find out more about Simply Local San Diego
Make Good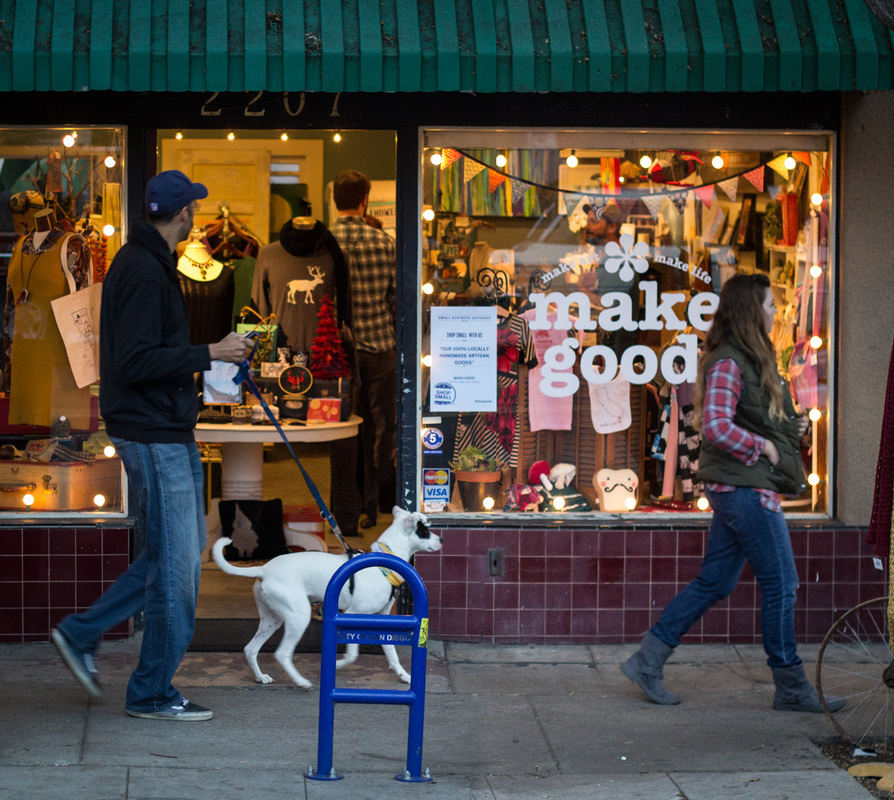 Shop from the works of over 45 local San Diego and Tijuana artisans at Make Good in the quaint area of South Park. Offering all handmade crafts, home goods, furniture, jewelry, accessories, artwork, soaps, and clothing, you will rarely see the same thing twice. Be sure to check out their rack of vintage and retro clothing. This location is a must-shop for individuality.
Where: 2207 Fern Street, San Diego, CA 92014
> Find out more about Make Good