When it comes to fashion, San Diego is known mainly for a relaxed sort of coolness factor. The looks vary from sporty-chic to downtown-diva to boho-chic to urban vibe depending on the activity you choose. We feature many unique shopping opportunities right here in our own backyard. With the THREAD Show, heading our way on Sunday, April 3, at Horton Plaza from noon – 6:00 pm, San Diego will once again be showcasing 100 of the best independent designers alongside music, art, food and a fashion show.
In March, I had the opportunity to attend a similar event sponsored by NBC at the W Hotel.  The evening featured a mini THREAD Show with participating local artisans for fashion and art. San Diego is known to be eco-savvy and many of the jewelry and clothing designs are from recycled products like upcycled record vinyl for jewelry and vintage fashions that have been re-designed  for an updated current look of today.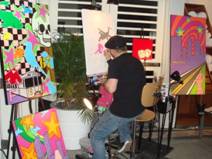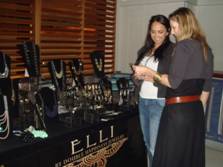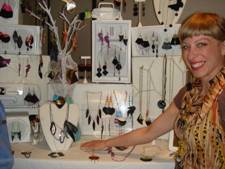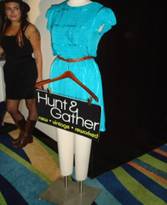 Recently I also enjoyed the Escada Spring 2011 Fashion Show held at Neiman Marcus showcasing  some great looks for the women of San Diego.  The Spring trend for San Diego is lots of color, white, and lightweight fabrics.  For our casual vibe the trend is floaty maxi dresses and long skirts to create that elegant BoHo-Chic look.  The business look featured more lightweight structured skirts with feminine blouses and straight cut pants with lots of jackets.  Shoes ranged from elegant sandals to fierce heels.  The choice is yours but your shoes need to make a statement!