San Diego is abuzz with a variety of fashion outings! Just this month, Nordstrom at Fashion Valley showcased a Spring/Summer Trunk Show featuring the designs from Celine. After a delicious lunch accompanied with a strolling fashion show they proceeded with having live models stand as mannequins catching every shopper's attention! Celine showcased beautifully tailored relaxed yet uptown-smart pieces that could be worn just about anywhere around San Diego. Some of my favorite pieces included the black & white ensembles, the pop-of-color Maxi and the wood platform shoes. Nordstrom is always spot on!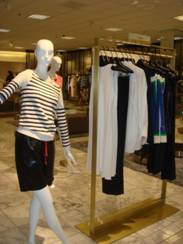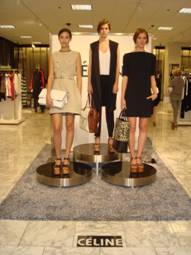 I also had the pleasure of attending the Melero Boutique & Gallery Fashion Show with Afternoon Tea at the elegant Westgate Hotel. The fashions evoked understated elegance showcasing some go-to European brands. Melero is known to having some of the most sought after European designers and carries exclusively the Parisian brand Paul & Joe. The featured jewelry designs of Carla Pascal Modiana added instant polish to the already effortlessly chic looks. The owner of the boutique, Ruth Melero, strives to be very exclusive with her product by only carrying one of each accessory and two sizes for every style. The boutique is located at 750 West Fir Street right in the heart of Little Italy.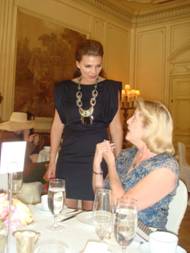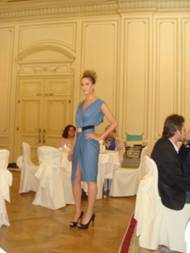 This month also featured "Art Meets Fashion;" a collaboration between local fashion designers and artists. The NTC Promenade located at Liberty Station in Point Loma featured dozens of exhibitions and dance performances throughout the venue. One of my favorite exhibits was one where fashion students and designers used recycled materials to create very inspiring wearable pieces. Some were even edible like the black licorice dress! The Fashion Show that took place in the Rose Garden featured designs by Gordana Gehlhausen, Jennafer Grace, and Pamela Pogue, just to name a few.