Winter in most locations can be defined as cold and blustery sometimes stifling your dressing style. Cool, crisp mornings leading into warm and sunny afternoons define the typical winter day in San Diego; so our winter-style is usually the "art of layering."
With average daily highs of 66 degrees and lows of 50, we start off with coverage and by afternoon, jackets are off! When visiting San Diego in the winter months, you might want to pack some t-shirts, tunics, sweaters, leggings, jeans and a jacket. Don't forget to throw in a few fabulous scarves and sunglasses!


Most shopping in San Diego will offer you a variety of layering options. One of San Diego's newest additions, Brandy Melville, offers a variety of loose-fitting tees, soft angora sweaters, jeans and maxi skirts. Women of every age will find something here to add to their wardrobe while not breaking the bank.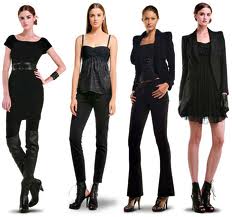 Another great place with great layering options is Max Studio in the Fashion Valley Shopping Center. This is a great location to find some versatile sleek-and-chic monochromatic layering pieces like tunics, leggings, sweaters, sunglasses and jackets. They also sell my go-to pant called the Ponti Boot-Cut Pant (great for travel)!

Make sure you stop by the seaside community of Encinitas to shop at Mog + Rue. This ultra-fab boutique carries both established and independent designers showcasing classic and casual yet fashion forward ensembles. The owner is a widely published fashion and beauty writer who has a keen eye on the definition of the San Diego laid-back-chic look.
With so many layering options to purchase, my top three items to pick up before you leave would be a pair of fabulous sunglasses, jeans (we have an abundance of choices) and an ultra-chic maxi skirt. All three will prepare you perfectly for Spring!